Staff Answer

Oct 27, 2015 - 10:35 AM
You can export the Student Project list by clicking the Export Student Project List link on the Students page. The exported project list will show the score for graded projects.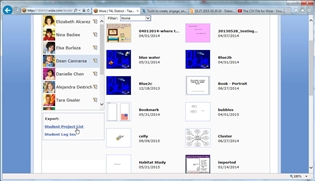 To print the Rubric, you will need to View the Student project and then click the Grade view button to view the graded assessment. You can then print using the browser print options.
In Chrome, you can click the More settings option and then choose "Background Graphics" to see the shaded cells.