Answers

Oct 14, 2015 - 11:12 AM
You can add your own folder of stickers to the Pixie library. This will need to be done on each computer and you will need to have your own artwork.

Collect the images you want to add into one folder. This folder can reside on the computer or a network drive.

To add the folder to the Pixie Library, go to the Edit menu (Windows) or Pixie menu (OSX) and choose Preferences.

Click the Library option in the Preferences dialog.
To add a folder, click the Add button.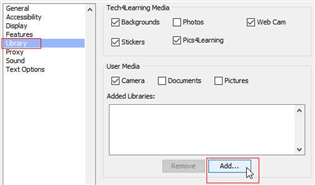 Navigate to the folder you want to add, select it, and click Open.

It will show in the Added Libraries window.

Now when you use Pixie, the folder will show at the top level in the Library panel.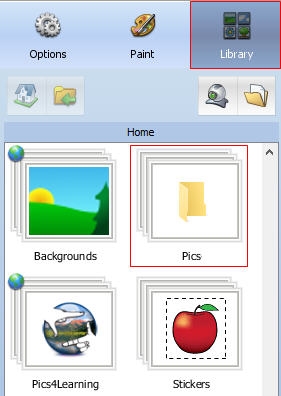 Once you connect to the folder, you can also add more images into it later.