Staff Answer

Sep 24, 2015 - 02:24 PM
You can change the page names in Storyboard View.
After you've imported all of your pages, click the Storyboard View button on the bottom left side of the Pixie application window (shows 4 page icon).
Double-click the name of the page that you want to change.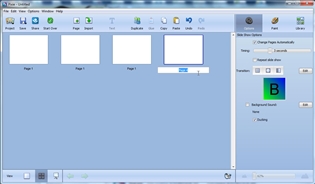 Type a new name for the page.
Click another page icon to deselect the last page.
Continue renaming pages until you have the page names that you would like to use.