Staff Answer

Aug 21, 2015 - 12:34 PM
If you have some schools set to "Self-Manage" then a CSV that is processed that contains changes for those schools will not be made.

You can make changes manually at the district for Self-Managed schools, but if you want to make changes at the district using a CSV you will need to change the school's setting.

To do this:

1. Log on as the district administrator.

2. Click the Accounts tab

3. Click the Schools View button to look at the school settings.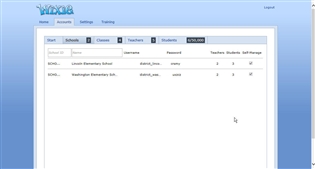 4. Click the Start View button to change this setting.

5. Click the Manual user Management radio button.

6. You will be prompted to confirm this change.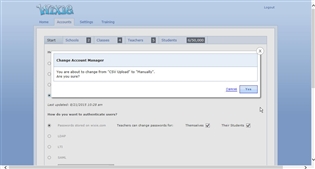 7. Click Yes to confirm.

8. Click the Schools View button

9. Select the school(s) you want to change.

10. Click the Actions button and choose Edit

11. Uncheck the Self-Manage check box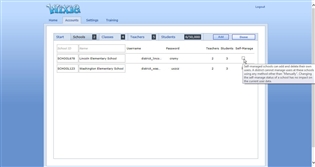 12. Click the Done button when finished.

13. Now, go back to the Start View and change your User Management setting to CSV.

14. Upload and process your CSV.

Any changes to schools that are not set to self-manage will now take effect.


Short URL for this article:
http://goo.gl/o8zU5T