Staff Answer

Jul 28, 2015 - 10:53 AM
You can export Wixie pages as images. These images can be used in different projects.
In this example, we will create a cut-out from a picture taken in Wixie. If you have drawn your own picture, you can skip to the section where we convert the selection to a sticker (step 4).
1. Take a picture using the Camera.
2. While the picture is still seleted, click the Edit menu and select Glue. This will make the picture, or selected sticker, part of the paint layer.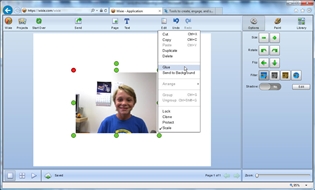 3. You can then erase parts of the picture you don't want. If you use the Zoom slider you can enlarge parts of the page you are working on.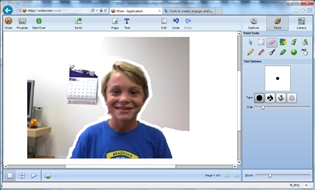 4. Once you have modified your picture, choose the Selection tool to select the area you want to use for a sticker. Make your selection using the selection tool.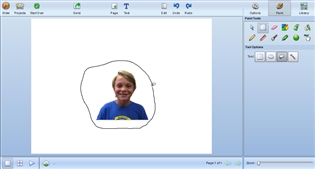 5. Go to the Edit menu and choose Convert to Sticker.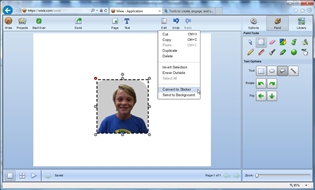 6. Move the sticker where you want it on the page.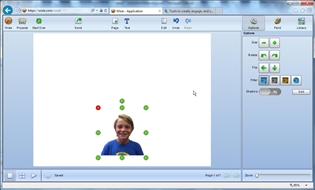 7. Now, we can export the image from our project to create our own clip art. Click the Send menu and choose Export Images. I selected Full-Page, Transparent PNG.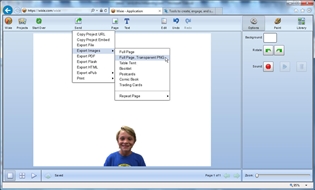 If your project has more than one page, your images will be exported as a .zip archive. If you rename your file(s), be sure to keep the same extension at the end so you can open the file later.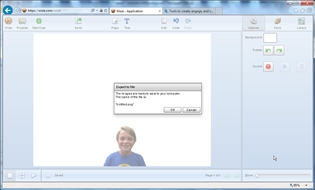 To use your new sticker(s):
If your images were exported as a .zip archive, you will need to expand the archive.
8. Click the Library button in Wixie
9. Click the Browse button (looks like a folder) to choose your exported images.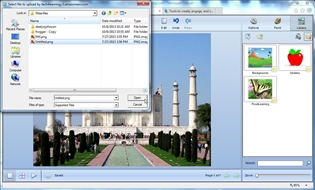 10. Select your image and add it to your project.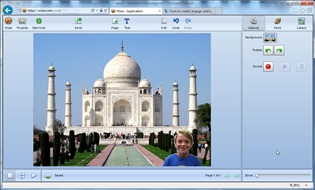 Short URL for this article:
http://goo.gl/93MYfo