Staff Answer

Jul 22, 2015 - 03:59 PM
You can export a Wixie file you've created and send it to another teacher via Email, Google Drive or Dropbox. I recommend doing this from a desktop browser such as Chrome.
To save the Wixie file:
1. Log on to Wixie as a teacher.
2. Open the project you want to share.
3. If you open a Tech4Learning created template, click the Customize button.
4. Go to the file menu and choose Download.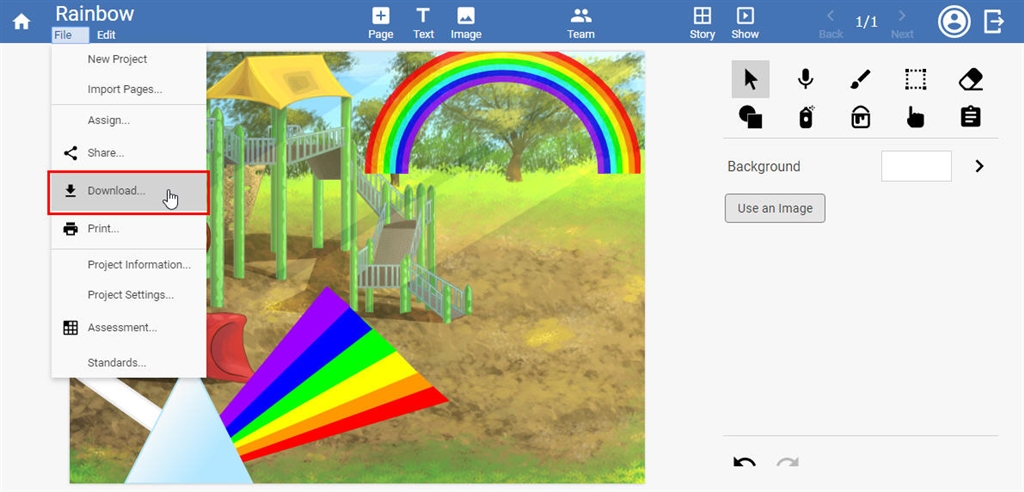 5. In the download file dialog, choose the Wixie file type on the right.

Wixie will save the file to your default Downloads folder or Desktop.
6. Email, or copy the Wixie file (.WXI) to the other teacher.
To open the Wixie file:
7. Have the teacher save the file to their Desktop or Documents folder.
8. Log on as a teacher.
9. Click the New button and choose Upload.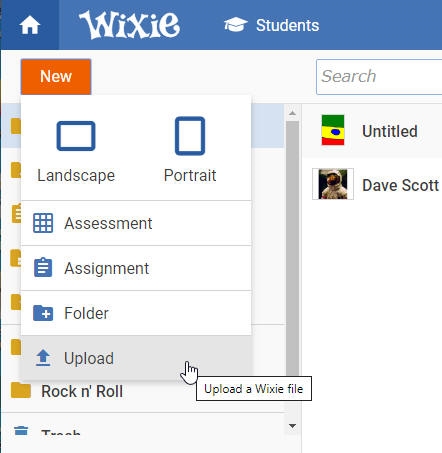 10. In the Upload dialog, click the Find button.

11. Find the file you saved to your computer. After you have selected your file, click the Upload button.

12. You will see the project in your My Projects list.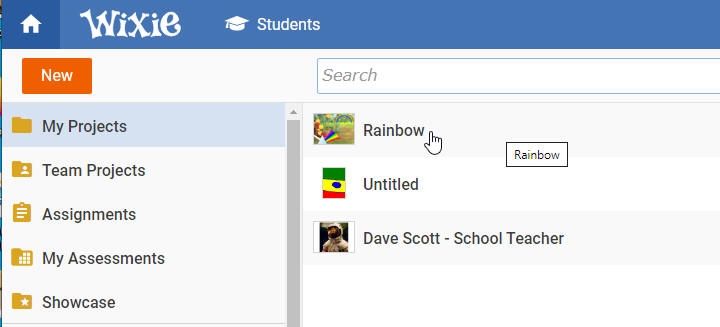 13. Click the project title or icon to open it.
Short URL for this article:
http://goo.gl/2Czrbf