Staff Answer

Aug 01, 2022 - 12:01 PM
When this question was originally asked, we did not have a way to add video to a Wixie project.
Now, users can record video directly into a Wixie project, add Video from a YouTube link, or from files on your computer.
Click the Video button on the Wixie toolbar (or the + button to see the Video option).

Click the Record button to start recording your Video.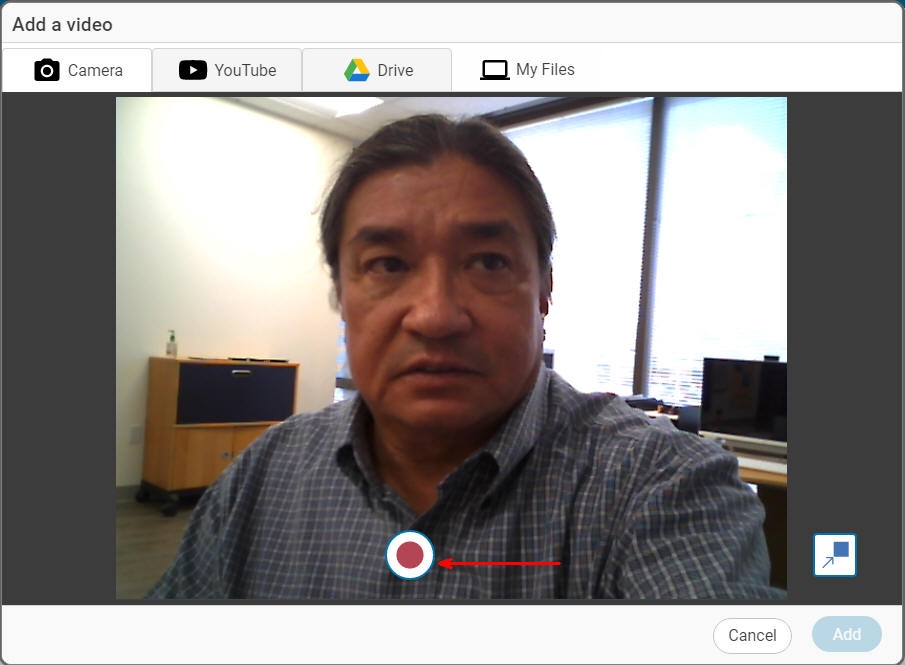 Click the YouTube button to add a link for a YouTube video.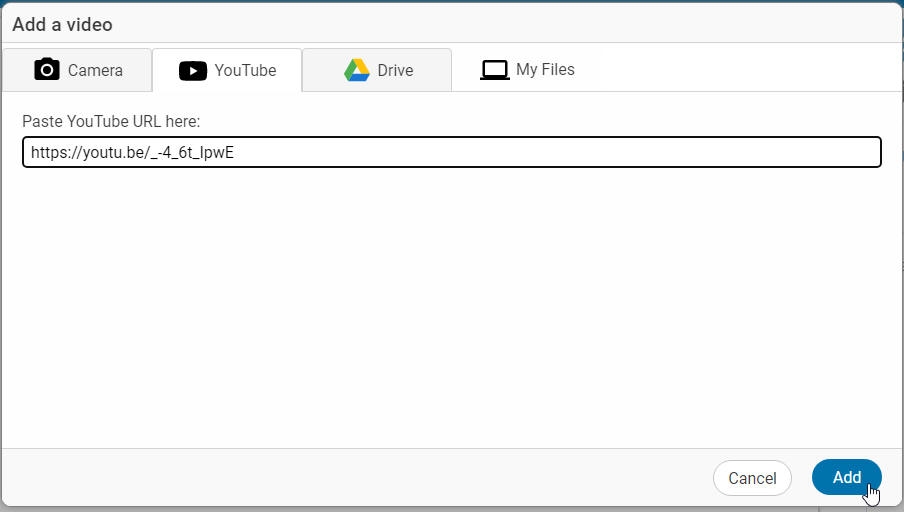 Click the Add button to add your video after you've selected it or recorded it.
You can find out more about adding Video here -
https://web.tech4learning.com/wixie-n...
We have a video that shows the process here -
https://youtu.be/Rsyvvg_GK3Q