Staff Answer

Jan 29, 2015 - 12:23 PM
If your Wixie accounts are set up to use Google, LDAP, Engrade, or another service to obtain the passwords then the Password field will not be available when you add a new user. This is because Wixie is getting the passwords from another server and they are not stored on our system. On the admin Accounts page, you will see a section for "How do you want to authenticate users?".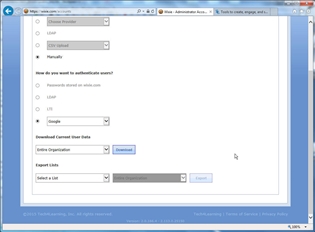 If anything other than "Passwords stored on wixie.com" is selected, then the password field will not show when adding new users.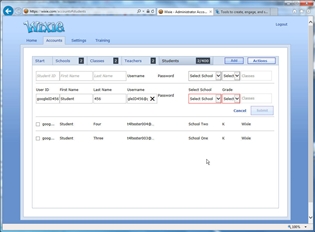 If you have previously added passwords for some users before switching authentication methods, these users may show a password in the password field but it it not accessed by wixie.com
As long as the username and password match those on the server where Wixie is getting the passwords, the new user will be able to log in to Wixie.
Short URL for this article:
http://goo.gl/S6eSJf