Staff Answer

Dec 16, 2014 - 10:53 AM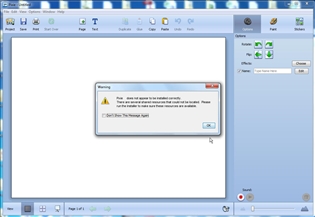 If you are in a Windows environment and used the MSI installer, make sure that the latest Shared Resources MSI installer has also been installed.


You can download all of our application and the Shared Resources as MSI installers from here.


QuickTime will also need to be installed on all client machines. Please see the article here on installing QuickTime on Windows.

Short URL for this article:
http://goo.gl/AoElL2