Staff Answer

Dec 09, 2014 - 12:04 PM
03/20/2023 - Update.
While the steps here are still correct, we have made this process easier from the Students page while logged in as a teacher.
See the link in the last answer here.
Using Wixie, teachers can easily combine individual student pages to create a cooperative classroom project! One of my favorite examples is
Ms. Alia's class project
from Woodward Academy, CA. Below are instructions on how to create a class project in Wixie.
1. Log on to your Wixie teacher account. Click the New button to create a new Wixie project or open an existing project.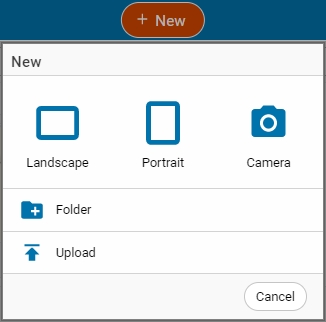 2. Go to the File menu and select Import Pages. At the Import Pages window, click the Back button to see more folders.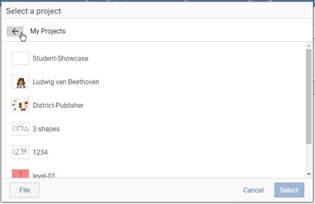 3. Open the My Classes folder to see classes and students that are connected to you.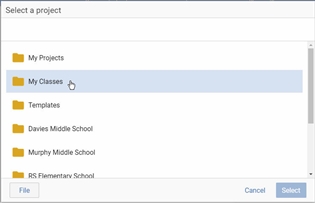 4. Open the class folder with the student work you want to add. Open a student's folder.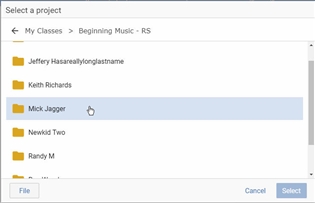 5. Choose the project and click the Select button.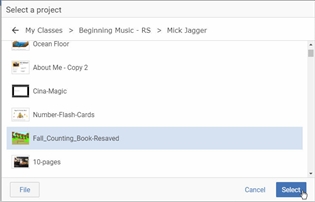 6. Choose the page, or pages, that you want to import. Click the Select button.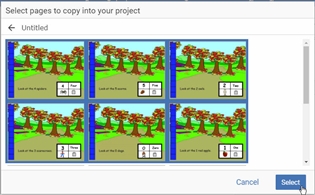 8. The page, or pages, will be added to the current project after the selected page.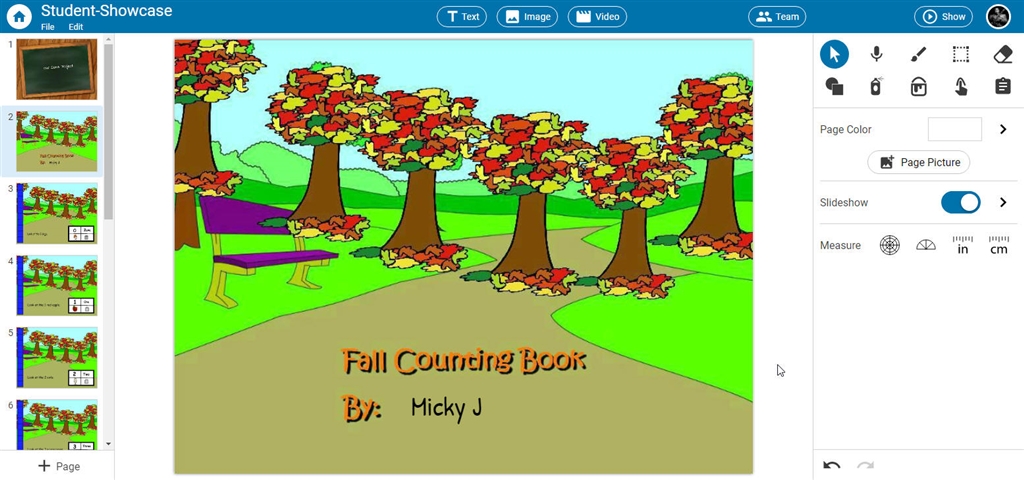 To add pages from another student go to the File menu and choose Import Pages.
You will return to the same class folder you saw at step 3.
Repeat these steps until you have combined all of the pages you would like from your class.
You can now share your Wixie project via URL, embed on your webpage, print, or export as images or a PDF.
Short URL for this article -
http://goo.gl/uCFaIv