Staff Answer

Dec 09, 2014 - 09:36 AM
Apple recently updated QuickTime, removing some of the components we use to read media files in applications like Pixie 3, Pixie 4, Share and Share 4. This issue can also affect Frames.
To resolve this issue, you will need to download the QuickTime installer from Apple and reinstall QuickTime so it includes the necessary components.


To do this:
Use the link below to download the QuickTime installer. If you are prompted whether to run or save the file, save it.
https://www.apple.com/quicktime/download/
If you are on Windows 7 or Windows 8, right-click the setup file and choose Run as Administrator from the menu that appears. Otherwise, double-click the setup file.



Click Next, then click Yes to agree to the License Agreement. You will then have the option to choose a Typical or Custom install. Choose the Custom install option.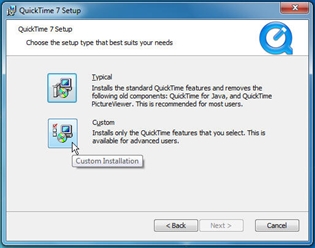 You may see three options - Modify, Remove, or Repair. Choose Modify.
Click the arrow next to "Legacy QuickTime Features" and choose "Entire feature will be installed on local hard drive".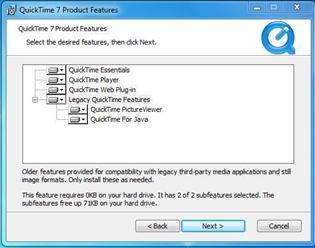 Click Next and then click Install.
After the components are installed, you can open Pixie or Share and add media files as you did before.
If you continue to have problems, or if this does not appear to resolve the issue, please contact:

techsupport@tech4learning.com.

Short URL for this article -
https://goo.gl/tsc9ek